I recently stumbled upon a T-shirt line for men that caught my attention. It is fresh, trendy and perfect for the daily look in every guy's closet. The collection is called "Jungle", and it was designed by the very talented Nicaraguan Designer Jared Bermudez. Jared is the founder of Reclov – a haute couture brand for women, and now getting involved in fashion designs for men. He started designing at the age of 10, but his designs only became a real product when he was 15 years old, and launched his brand Reclov three years. With only 19 years old, Jared has participated in Nicaragua Diseña 2014 and Fashion Week Nicaragua being a prominent designer and introducing his silk-stocking haute couture collection for women, including day and night garments.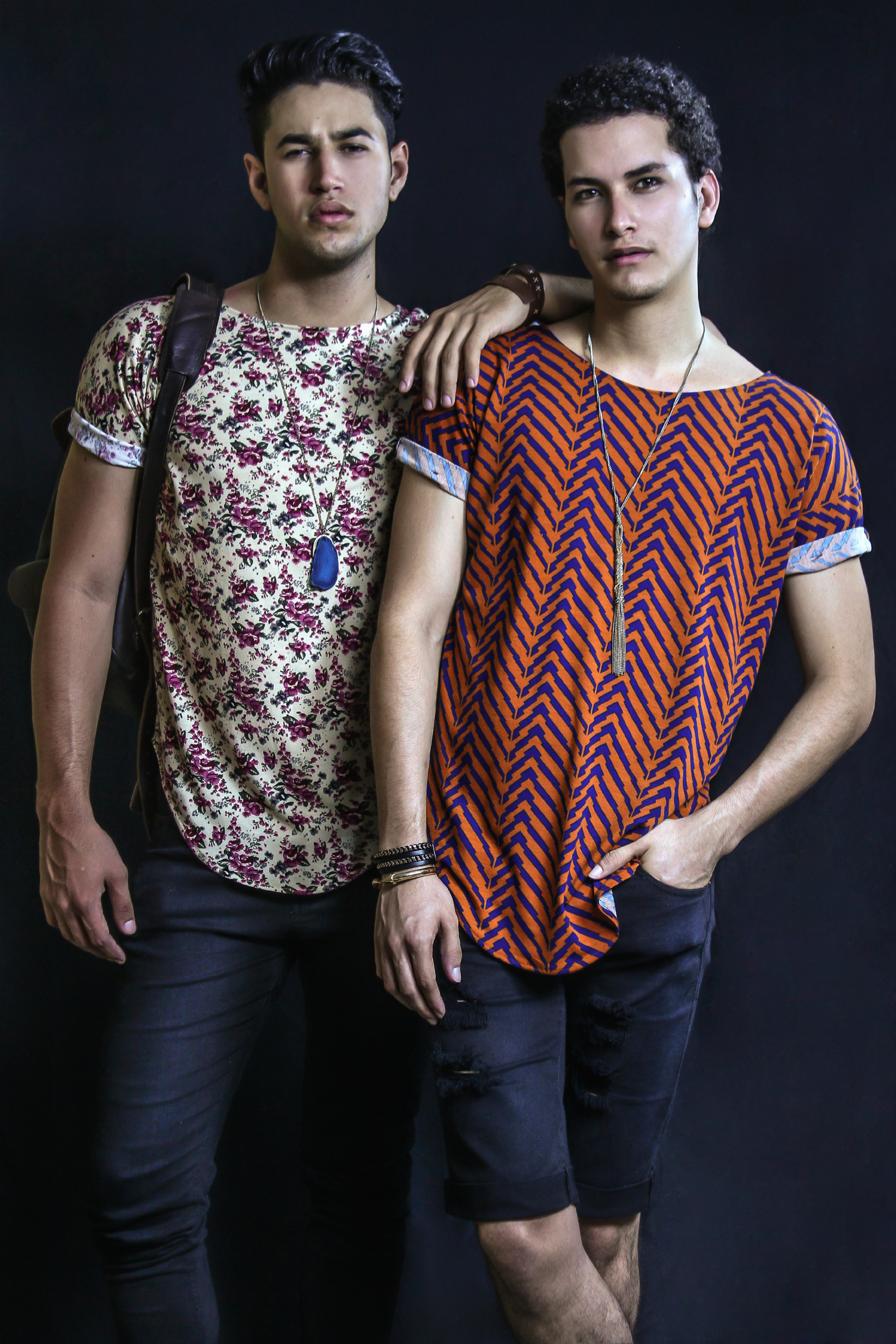 With "Jungle", he was able to project his own style for every single T-shirt giving them a tropical essence. The T-shirts line is a mix of prints and solid patterns addressed to the juvenile audience who is looking for more options for their everyday lifestyle. Jared wanted to create something comfy for his first men's designs and that is how the T-shirts idea was originated. In a near future, he is thinking about a more formal-attire oriented garments for men so he can cover all the different looks for each ocassion in a men's life. For now he is focusing on haute couture for women and his T-shirts line: Jungle. I must say Jungle will be a line every guy will love, specially because Nicaragua is a tropical country and in here is always summer! We are also getting pretty close to Spring Break and summer outfits rule this season, so go ahead and get your Jungle T-shirt in case you haven't done it already! I know I will get some for the hubbs
Check out some of the amazing designs! And to see the whole Jungle collection click here! See you guys soon!