"Dreams can come true if you just dream about them"
"Soñar y cumplir tus sueños si es posible"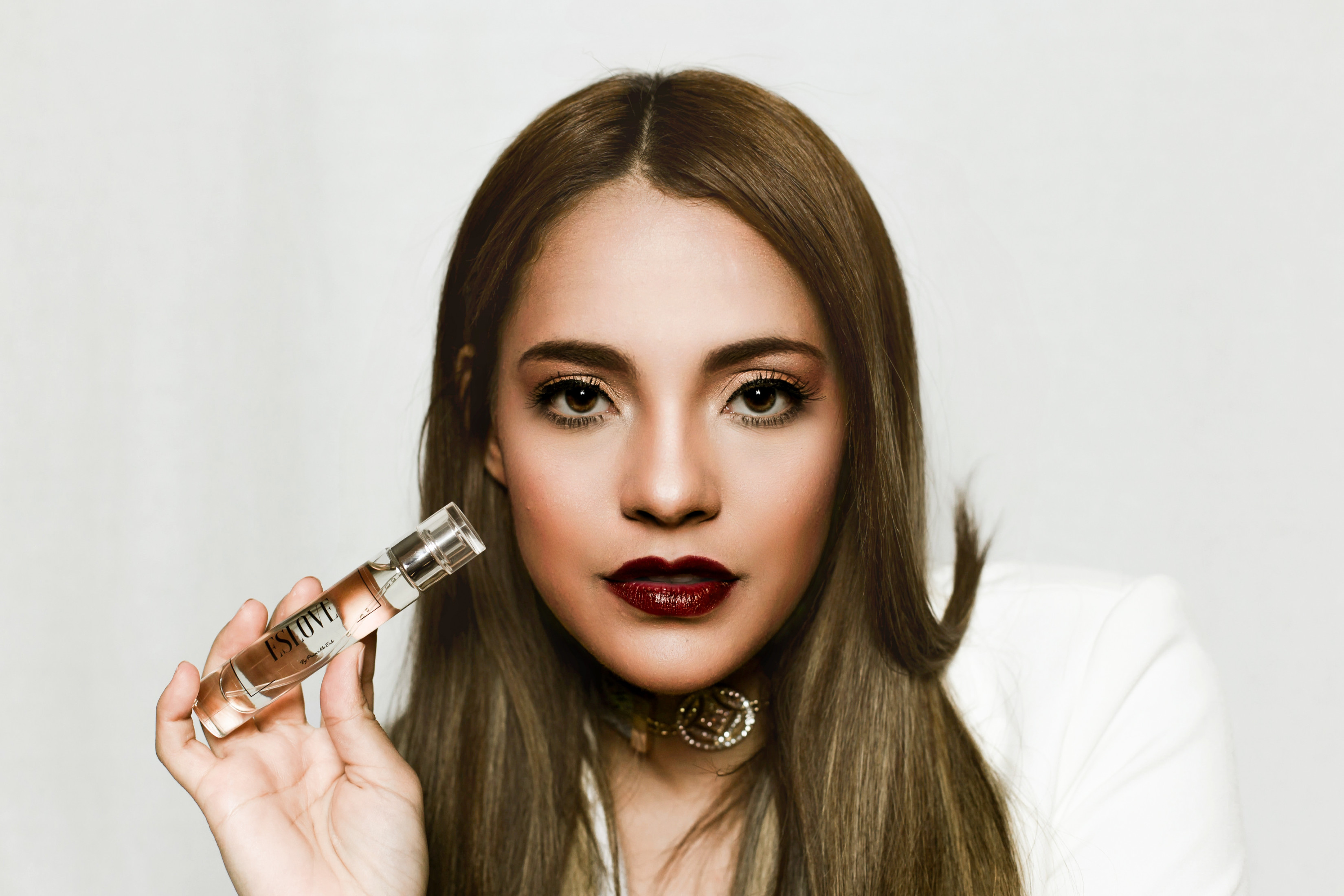 It is finally time to tell everyone about a project that emerged a few months ago and already has a name: ESLOVE. I wanted to announce this plan since the beginning of 2017 but then I remembered that this perfume is an ode to love and Valentine's day was the perfect date to launch my fragrance. Many will wonder, Why a perfume? I could have worked on any other project, but what is so special about this fragrance my team and I created? I personally think each essence is different, each person has a personality that makes him/her unique. Creating an aroma is identifying those elements that are part of each person, it is almost like connecting with our aura.
Having the possibility of sharing with all of you a smell that represents harmony, love and that freshness that makes me grow every day was an opportunity I had to take. Each person has a different smell and being able to create a fragrance that is compatible with human warmth and has a fresh and fruity essence was a huge challenge. My idea was to create an exquisite aroma for any woman, which not only provokes men but also helps women build confidence. In case you didn't know #ESLOVE is available at an affordable price and it has that delicious aroma you will probably find in expensive fragrances.
ESLOVE was made from vanilla essence, citrus and oriental aromas such as amber, precious woods and Asian spices. Those who have tried it will tell you it is the new Chanel or Dior (hehe, I'm joking although that's what I was told by my dear fellows blogger when they bought it) but there is something I can assure, #Eslove has a very fine and delicate aroma at a reasonable price. Best of all, my new perfume is available online and can be purchased from any country, so you do not have to worry about shipping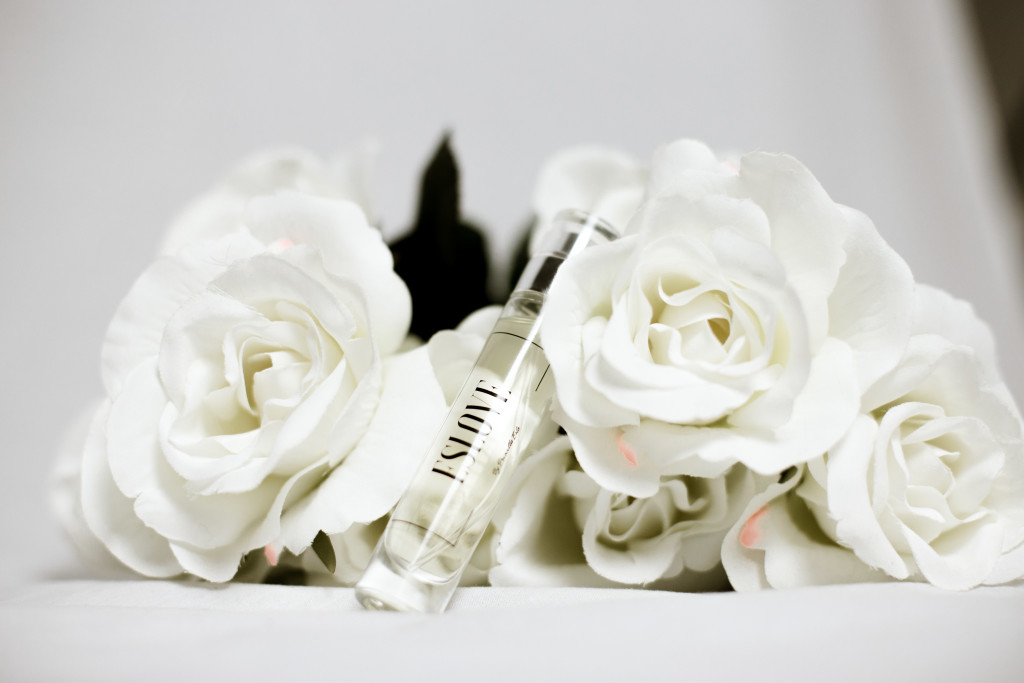 Dreaming is easy but making your dreams come true is the hardest thing in this life, it can be difficult but not impossible. Many people might think everything comes easy for me because I do not show them all the hard work that leads to results; a couple of hours ago I was still working on this project and before that, I spend two days without sleep so I can be sharing with you this amazing project I'm very proud of. Fulfilling my goals has been extremely hard but working fills me with joy; I love creating things, learning and educating myself and above all, being able to share my experiences to help others achieve their goals. Even if you do not believe it, when I interact with each of my readers / followers, I know my job is worth it.
I was nervous to write and share this article because this is a surprise I worked a lot on, and I really hope you like it!!! I feel bad for the boys because I could not make a perfume for them, but look at the bright side guys, you will be able to give something special to your girlfriends this Vday! I do not want to have ya'll reading a lot because I'm going to bore you but I  just want to say thank you so much to those who have supported me and still support me in this trajectory because if it wasn't for you, I would not have even tried to work on this new phase that makes me happy and very eager to continue giving 200% in everything I do! Thanks to everyone and I hope all the girls can enjoy #ESLOVE because once you buy it, I can assure you will fall in love with this fragrance!
DO NOT FORGET TO PURCHASE YOUR PERFUME HERE
---
Finalmente llego el día en que puedo contarles a tod@s sobre este proyecto que surgió hace algunos meses y que ya tiene nombre, mi propio perfume titulado: ESLOVE. Quería anunciarles sobre este plan desde que inicio el año 2017 pero luego recordé que este perfume es una oda al amor y que mejor momento para lanzarlo que el propio día del amor y la amistad. Muchos se preguntaran, ¿Por qué un perfume? Pude haber trabajado en cualquier otro proyecto, pero ¿qué tiene de especial esta fragancia que con mucho trabajo mi equipo y yo creamos? Para mi, cada esencia es distinta, cada persona tiene una personalidad que la hace única, así como cada aroma te identifica. El crear un aroma es identificar aquellos elementos que forman parte de tu persona, es casi como encontrarnos con nuestra aura.
Tener la posibilidad de compartir con todos ustedes un aroma que representa armonía, amor y esa frescura que me hace seguir cada día fue una oportunidad a la que no podía decir que no. Cada persona tiene un olor diferente y el poder crear una fragancia que sea compatible con el calor humano y tenga una esencia frutal y fresca ha sido un gran desafío para mi. Mi idea fue crear un aroma exquisito para cualquier mujer, que no solo provoque pero que también llene a una mujer de confianza. Les informo que #ESLOVE esta disponible a un precio accesible para la mayoría de todas y es un perfume con un aroma delicioso que probablemente encuentren en fragancias costosas.
ESLOVE esta elaborado a base de esencia de vainilla, cítricos y aromas orientales como ámbar, maderas preciosas y especias asiáticas. Quienes lo han probado les dirán que es el nuevo Chanel o Dior (jeje, estoy bromeando aunque eso me dijeron mis queridas amigas blogueras que prueban fragancias a diario cuando lo compraron) pero si les puedo decir que #Eslove posee un aroma muy fino y delicado a un precio que todas pueden adquirir. Lo mejor de todo es que mi nuevo perfume esta disponible en linea y lo pueden comprar de cualquier país del mundo, así que no se preocupen por el shipping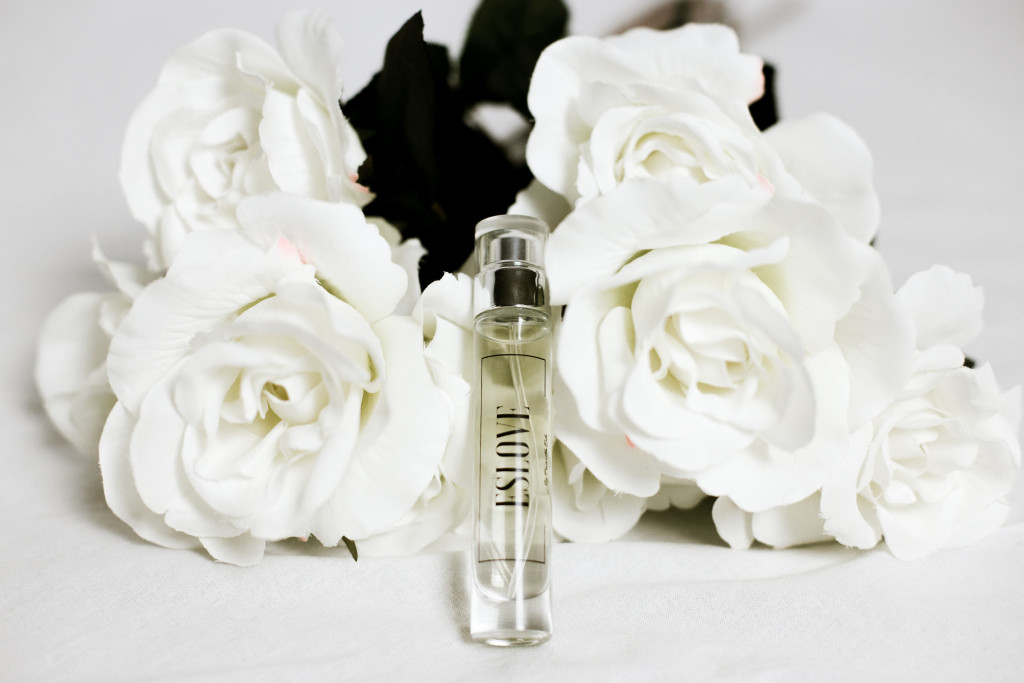 Soñar es fácil pero hacer que tus sueños se vuelvan realidad es lo mas dificil en esta vida, dificil pero no imposible. Muchos pensaran que todo es muy fácil porque no muestro todo el trabajo que lleva conseguir resultados, pero no hace un par de horas estuve trabajando y antes de eso pase dos días sin dormir para poder estar compartiendo con ustedes este gran proyecto que me llena de mucho orgullo. Soy testigo de lo dificil que ha sido poder cumplir mis metas pero trabajar me llena de mucho gozo porque me apasiona lo que hago, me encanta crear cosas, seguir aprendiendo y educándome y sobre todo poder compartir mis experiencias para que puedan servirle a otras personas. Aunque ustedes no lo crean, cuando interactúo con cada uno de mis lectores/seguidores siento que mi trabajo vale la pena y que cada vez me conecto mas con todos.
Estaba mega nerviosa de escribir y compartir este articulo porque es una sorpresa en la que he trabajado, que me ha costado muchisimo y que realmente espero les guste!!! Me siento mal por los chicos porque no pude hacer un perfume para hombres también, pero mírenlo del lado positivo, van a poder regalarle algo especial a sus novias! No quiero tenerlos leyendo mucho porque se me van a aburrir pero les agradezco muchisimo a todos los que han seguido apoyándome en esta trayectoria porque si no habría sido por ustedes, nisiquiera hubiera intentado trabajar en esta nueva etapa que me tiene muy feliz y con muchas ganas de seguir dando un 200% en todo! Mil gracias a todos y todas y espero que las chicas puedan disfrutar de #ESLOVE porque una vez que lo compren, les aseguro se enamoraran de esta fragancia!
RECUERDEN QUE PUEDEN ADQUIRIR SU PERFUME POR MEDIO DE ESTE LINK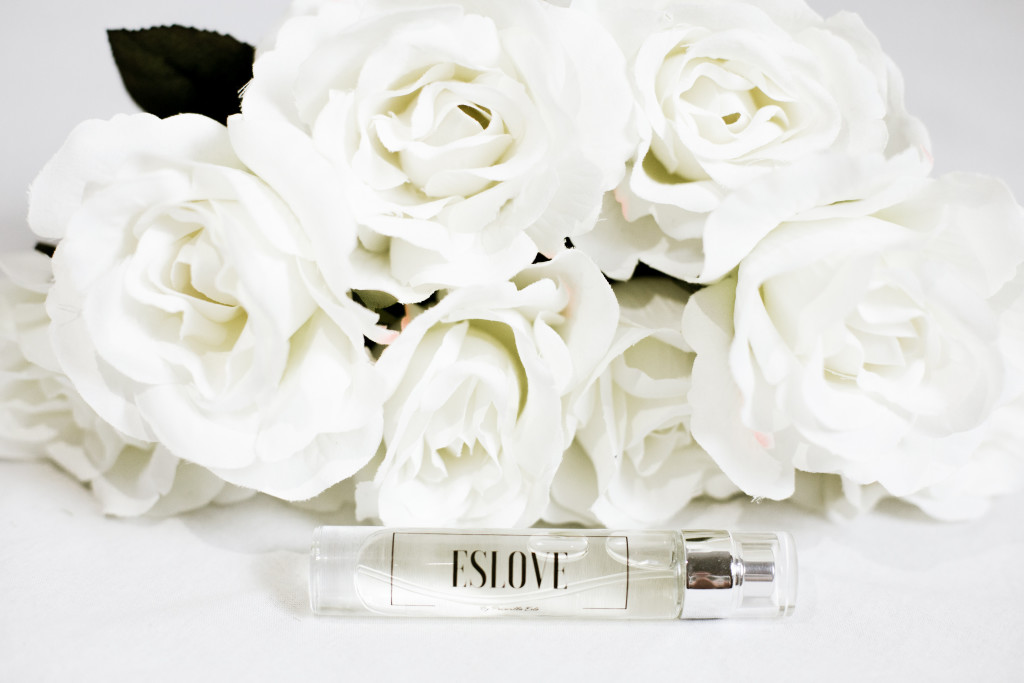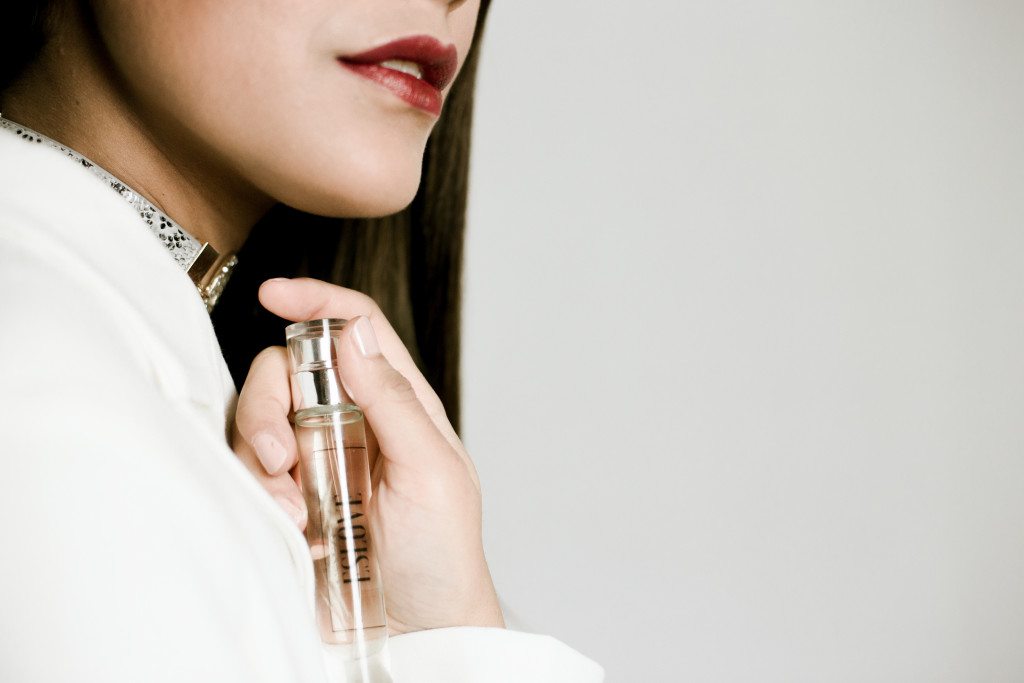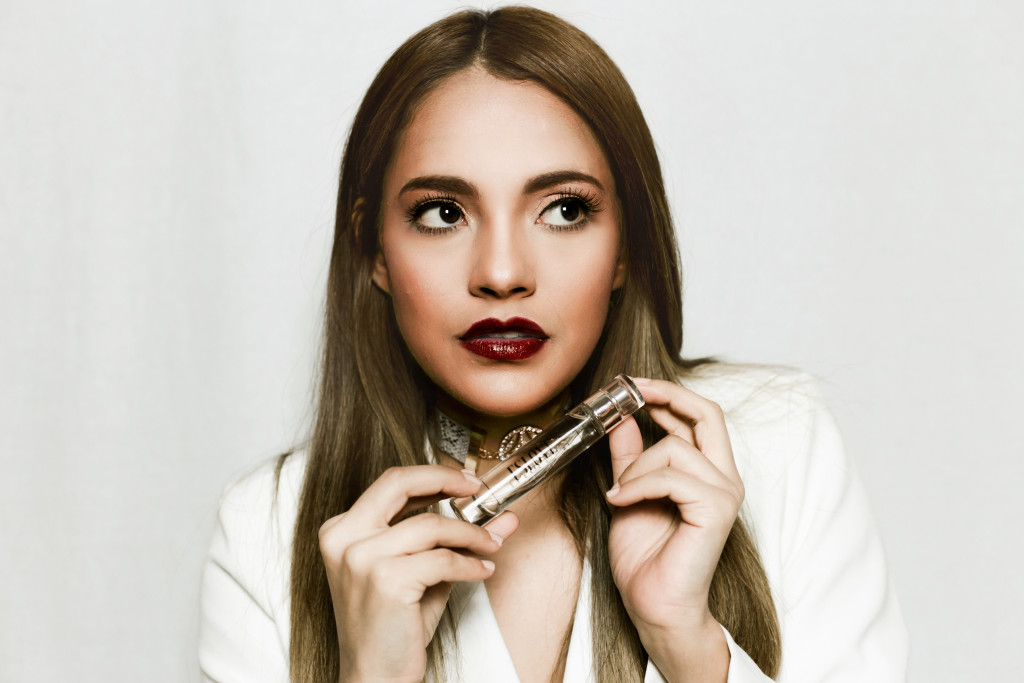 Photograhy by Brennon Fain